Hola Debbie! First….thank you sooooo much for such lovely ceremony. Everyone has had beautiful comments about your service! We appreciated the love you poured into each word to make our wedding so special. THANK YOUUUUUU SOOO MUCH AGAIN DEBBIE! XOXOXO -Ericka and Jose Lopez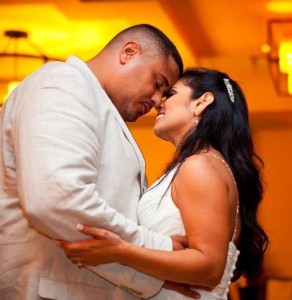 Deb, Just a note of thanks for creating an environment that allowed me the opportunity to express my 2012 intentions with clarity & confidence. That's what I love about your Visionboard Playshops…I start my year off in a new way of BEING! Remember the last one I attended? Having a loving relationship and getting married were on my board and all of it came to fruition! Te best part was having you marry us tand channeling the same love energy into our marriage as you do not only at your playshops but on a daily basis with all of those you touch. I want to pay it forward and share your light with the world….thus the reason I invited those that came! You are forever my soul sister and positive energy guru! –Remy Mimms bride along with of Eric Mimms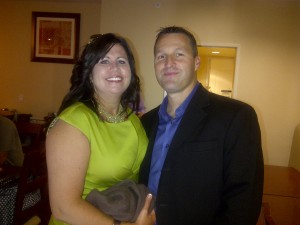 I was very impressed watching Deborah Deras officiate my friend's wedding.  She added a very personal touch to such an important moment in Remy's life.  It was obvious that Deborah invested herself in knowing the couple and their relationship.  Deborah's words during the ceremony were from the heart and added depth to the ceremony.  Her positive energy and passion for people was felt by all." -Tamara & Marc Grobowski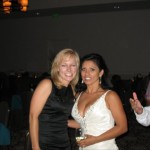 "Deborah was truly inspiring.  She spoke with such love and sincerity from the heart that you could just feel the love in the air. Deborah spoke of the importance of respecting one another, trusting in god to direct us, and the importance of always remembering how we felt when we first took our vows to keep the love alive. Thanks Deborah ….it was truly a pleasure to meet you". –Patti and Steve Doane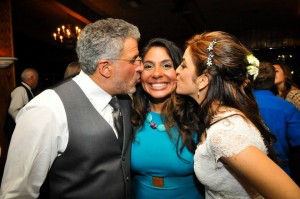 Thank you for making our Wedding Day so special. The ceremony was actually my favorite part. So many people came up to me after saying how beautiful and personal the ceremony you created was. Thank you so much for anchoring our love. – Jennifer Gaynor & Rich Yaker, Bride & Groom
I didn't want another minute to pass without saying "THANK YOU!" I was pretty much in a euphoric cloud the last time I saw you, and coherent thought processes and words weren't at the forefront of my brain. But now that I'm back on terra firma, I want to make you know that I appreciate you coming out to SBA to officiate our wedding! – Lorna & Barbara
Wow, you are really good officiant. I do 200 Weddings a year and your good. I love your bubbly energy and positive spirit it really helps relax the couple.I have to bring you up to Santa Barbara to do more weddings with us.- Kim Colombini http://www.santabarbaraweddingssite.com
A special thanks to Deborah Deras for a beautiful & wonderful ceremony. Thank you for creating such an environment of love. – Jazz and Chris Carrillo.
On behalf of the Fernandez Family we want to thank you for your wedding services. You were the perfect officiant to my sisters wedding. Your energy, aura, words, your professionalism and your smile were some of the things that people remember about you. You were always on time and you cared to meet the other guests as if you were part of the family. Thank you for being so thoughtful. My sisters wedding was magically special day for all of us and you were the perfect ingredient! And now we toast to you… Dancing Salsa Hugs, Melissa Fernandez
To find out Deborah's availability to officiate your wedding, Call: 310-945-5651. We can meet via Google Hangout or Skype if you are not in LA. I look forward to meeting you and sharing in your momentous day.